International Open Access Week 2022: "Open for Climate Justice"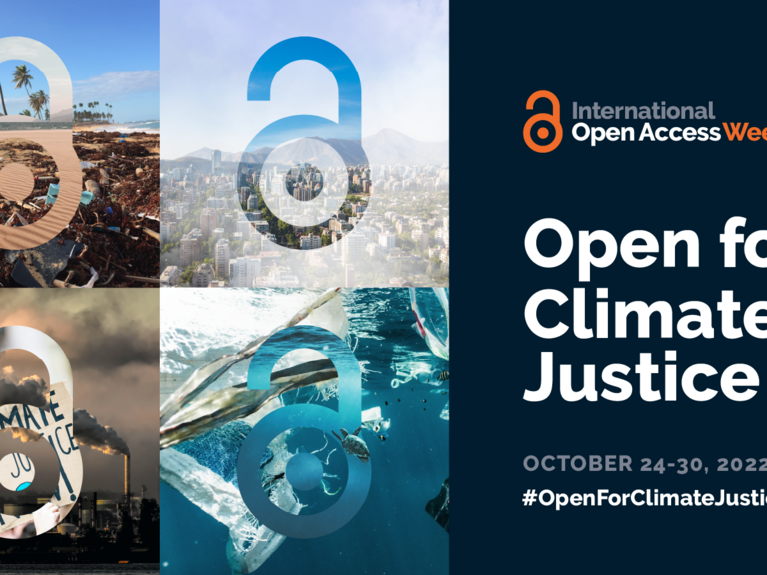 October 24 to 30, 2022
The International Open Access Week 2022 will take place from October 24 to 30, 2022 under the motto "Open for Climate Justice". Numerous national and international events on the topic of openness in science will be held as part of the annual Open Access Week.
This year's theme seeks to encourage connection and collaboration among the climate movement and the international open community. Sharing knowledge is a human right, and tackling the climate crisis requires the rapid exchange of knowledge across geographic, economic, and disciplinary boundaries.
From Helmholtz, the Central Library of Forschungszentrum Jülich offers interested employees and guests information sessions on the basics and changes in scientific publishing, research data management and research software. Find out more here (only in German).
In addition the KIT Library is organizing an online seminar on "Making my research visible through ORCID" on October 25, 2022 at 10:00 a.m., and there will be an online talk on October 27, 2022 at 2:00 p.m. looking back at Open Access Days 2022. Both in German only.
If you are aware of further events or activitities from the Helmholtz, please let us know via open-science@helmholtz.de.
Furthermore our partner project open-access.network has created this overview of activities for the International Open Access Week 2022 at further academic institutions.