Discussion Meeting: Report on the Development and Implementation of Research Data Policies in Helmholtz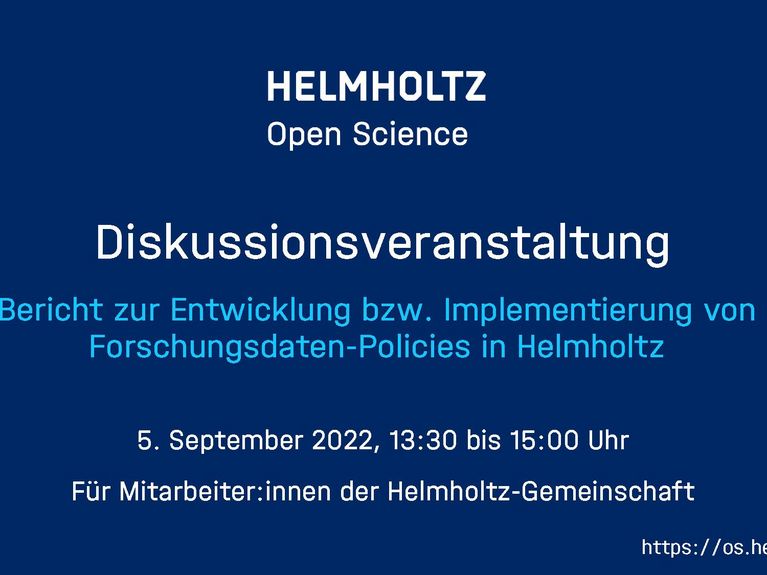 September 05, 2022, 13:30 to 15:00
In close coordination with the Task Group for the Implementation of the Guidelines on Research Data of the Working Group Open Science, the Helmholtz Open Science Office has produced annual reports on the topic of research data policies and research data management at the Helmholtz Centers since 2020. The reports are based on the results of an annual survey in which all 18 centers participated for the year 2022.
This event is aimed at all persons in Helmholtz who have completed the survey themselves, compiled information for the response or have a special interest in the report.
The central concern of the event is to exchange ideas about the ways in which the report can be reused in the Centers and what results from this for the future design of the report. In this context, possible needs for adaptation with regard to the design of the questionnaire will also be discussed.
Christoph Bruch
Open Science Officer

Nina Weisweiler
Open Science Officer | HMC Office (Helmholtz Metadata Collaboration)