Forum: Report on the Development and Implementation of Research Data Policies in Helmholtz 2023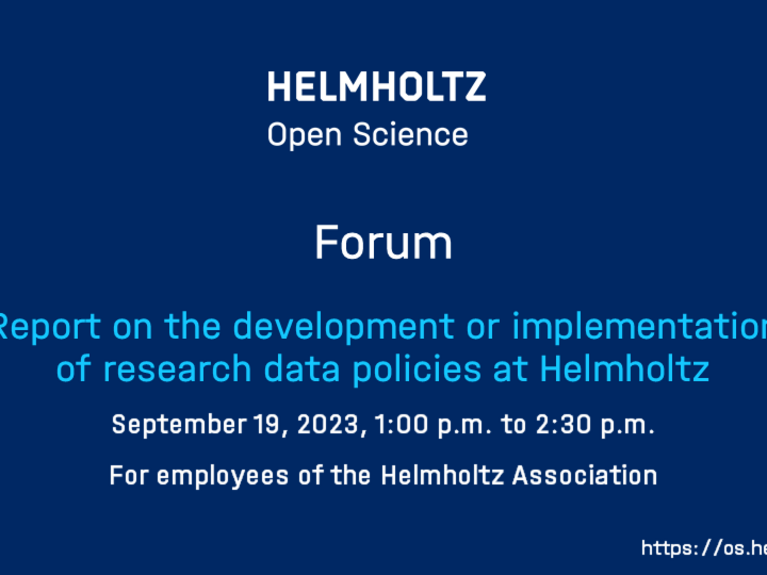 The event of the Open Science Office on 19 September 2023 is aimed at all Helmholtz employees who completed the survey, compiled information for the response or has a special interest in the report. The central concern of the event is to discuss the current results and to give an outlook on the future of the report.
In addition, the surveys of the Helmholtz Metadata Collaboration (HMC) will be presented, as well as the joint initiative of the Open Science Office and HMC to network and support research data repositories in Helmholtz. In a concluding roundtable discussion, participants are invited to discuss feedback on the report and share experiences with the implementation of research data policies at their Centers.
Please contact the responsible persons in the Open Science Office to receive the registration link.
Christoph Bruch
Open Science Officer

Nina Weisweiler
Open Science Officer | HMC Office (Helmholtz Metadata Collaboration)

Steffi Genderjahn
Open Science Officer